SPEAKERS
LATEST CAR SPEAKERS REVIEWS
Is it time to upgrade your car stereo system? You will be surprised by the numerous car speaker brands available in the market. An even greater challenge is if you have no brand…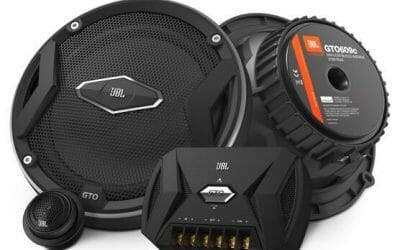 Finding the best component speaker for your car can be a bit tricky, especially if you do not want to take any chances and blow out some of your other car audio components! And,...
Are you looking to upgrade your factory speakers with a new and reliable one? No problem, Alpine SPR-60C component speaker gots you covered! For utmost enjoyment and...
AMPLIFIERS
LATEST AMP REVIEWS
JL Audio is known as one of the pioneers in manufacturing some of the best car audio products in the market. They produce high-end speakers, high-quality amplifiers and other car...
SUBWOOFERS
LATEST SUBWOOFERS REVIEWS
When the history of subwoofers will be written, one of the names that will be featured predominantly – and that will have to be Rockford Fosgate!  This car audio manufacturer is one of the companies...
The secret behind getting louder, deeper, better, and of course, a more detailed definition of your music lies in your choice of a subwoofer.  If your stock subs are subpar, you won't be getting that loud thump...
Are you sick and tired of daily boring drives to and from work? Or do you simply want to upgrade the stereo system of your car to phenomenal standards? Consider replacing the...
Stereos
LATEST Stereos REVIEWS
When choosing a car stereo, one of the popular brands that you will come across is the Pioneer AVH 1300NEX. The stereo has a wireless...
When it comes to touchscreen car stereos, there's no doubt that Pioneer is one of the best out there. For over 70 years, they have long...
Looking to replace your factory head unit but afraid it's gonna cost you an arm and a leg? Well good news here, you got some pretty solid...